CARRARA
<

Back to office
In what is decidedly one of the most beautiful neighborhoods in Greenwood Village, Carrara Place was named for its elegant Carrara marble exterior façade, imported from Italy. This Class "A" building was built in 1982 and immediately became one of Greenwood Village's most notable buildings. After we acquired it in 2016, our strategy was to restore the prestige of this 238,034 square foot building. With an open atrium 4-story design centering on a lobby water feature, and a rare two-level subterranean parking garage, DPC saw the great potential to take a former Class "A" building back to standing as a market leader.

We transformed the open atrium lobby to an inviting gathering and working space by adding areas of collaboration, lounge and meeting space, and redesigned the water feature to be a focal point. We updated and expanded the workout facility, renovated the existing café and corridors and added an outdoor patio. We then offered our signature Spec Suite program for smaller suites, and elegant design for fuller space tenants. Carrara Place has once again become a featured office building in southeast Denver.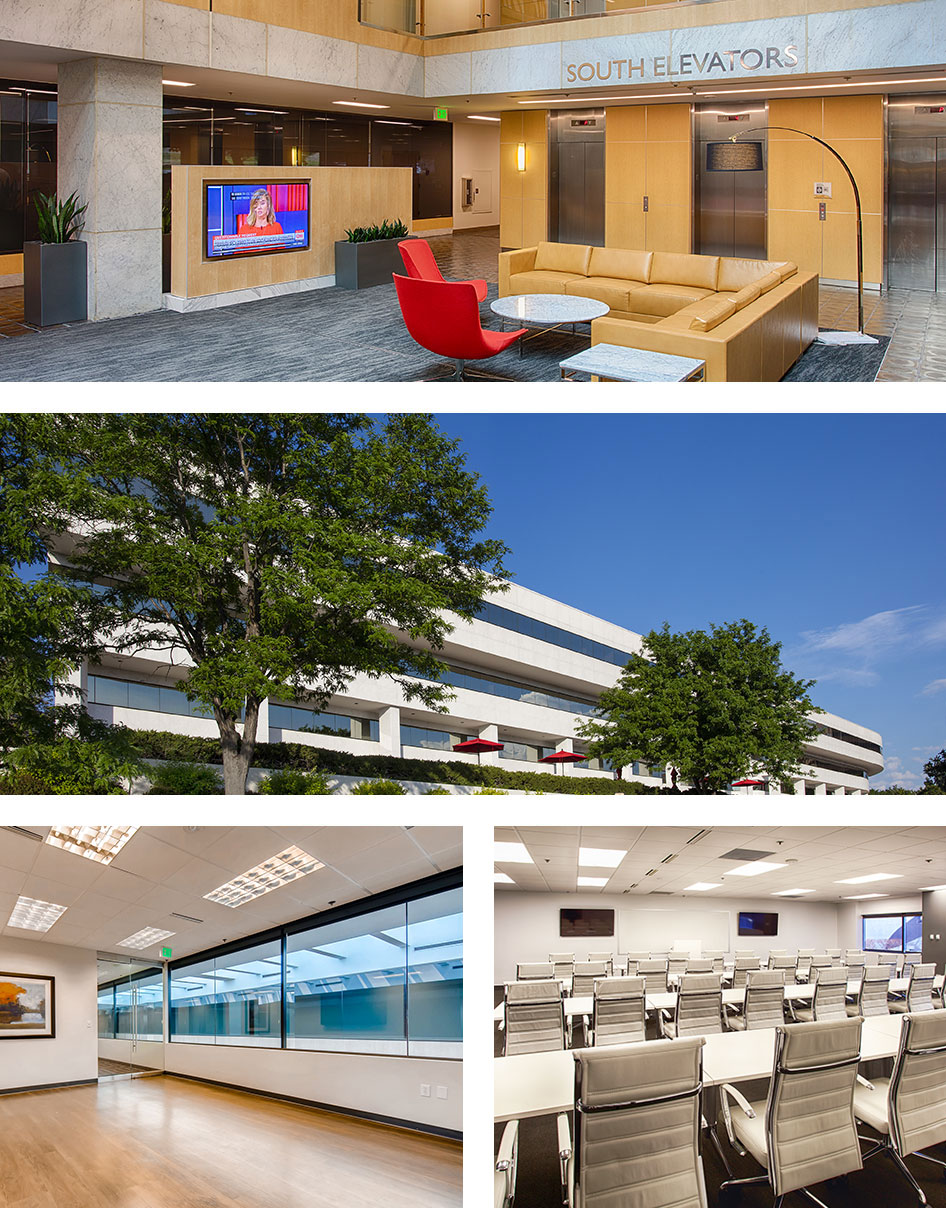 For more information, please contact:
M (303) 796-8288
D (720) 528-3340
kwhitworth@dpccompanies.com
Address:
6200 S. SYRACUSE WAY
GREENWOOD VILLAGE CO
Square Footage:
238,034 SF 4-STORY OFFICE BUILDING
Purchase Date:
January 2016
Status:
85% OCCUPIED. 18,064/SF AVIALBLE. SPEC SUITES AVAILABLE.