BLOCK 7000 OFFICE
<

Back to Portfolio
Located in Paradise Valley, a high-end, strong income community in Central Scottsdale, Arizona, Block 7000 Office includes 93,000 square feet dedicated to traditional and creative office space within this 145,544 square foot mixed use office, retail and shopping center. Featuring open exposed truss ceilings, great glass exposure that expands on to an open-air courtyard. Among the Tenant amenities include conference facility, on-site dining and retail. Here, DPC saw an exciting opportunity to develop office spaces that would appeal to tenants looking for the next generation work space. With both move-in ready spec suites or white box options to be designed towards individual tenant's vision, Block 7000 appeals to an unlimited market persona offering businesses and employees a fresh new approach to the work, live, and play.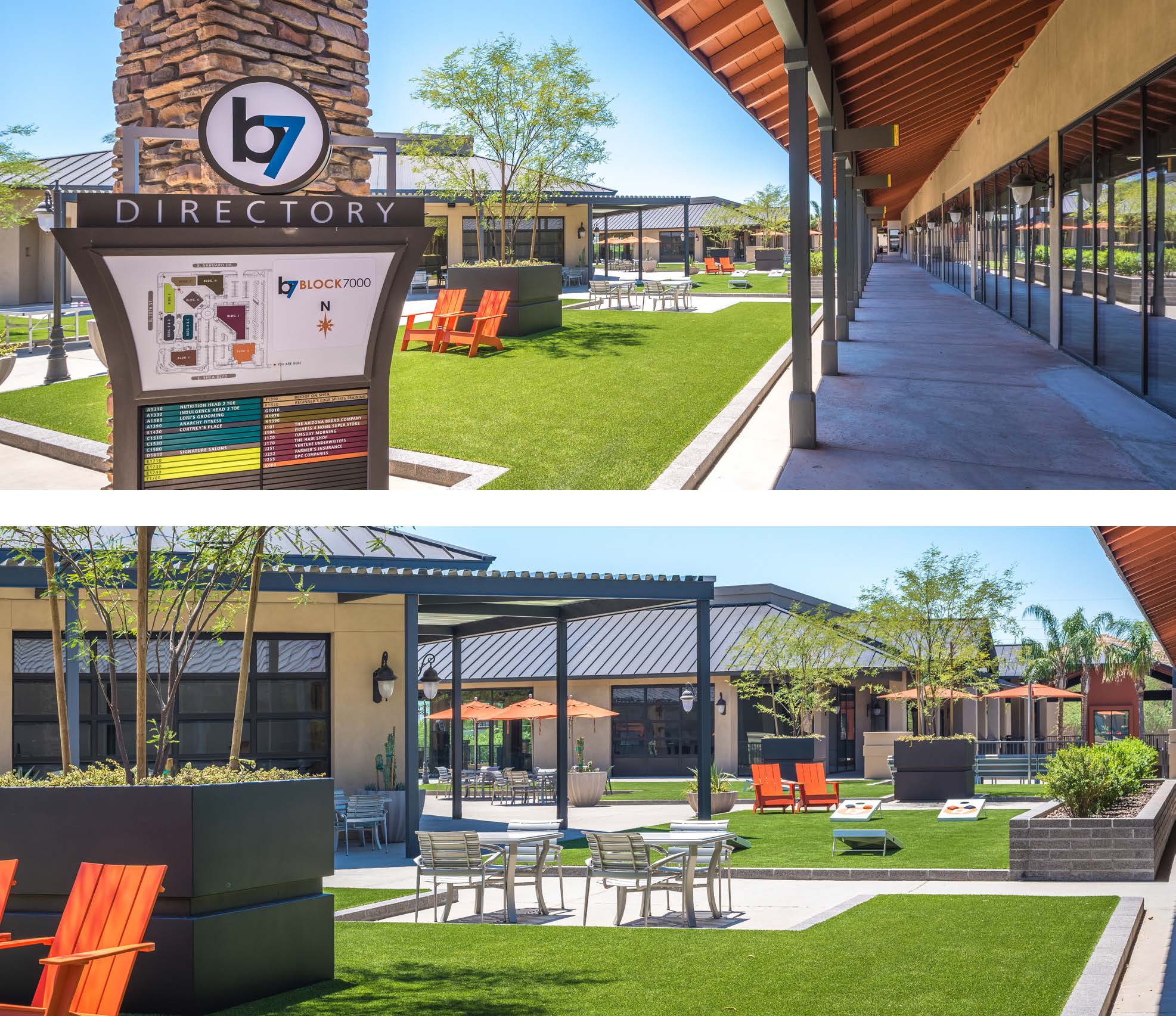 For more information, please contact:
M (303) 796-8288
D (720) 528-3349
jlutgen@dpccompanies.com
Address:
7000 E. SHEA BOULEVARD
SCOTTSDALE AZ
Square Footage:
93,000 SF TRADITIONAL AND CREATIVE OFFICE SPACE
Purchase Date:
March 2018
Status:
51% OCCUPIED. 42,166/SF AVAILABLE.