WILMORE SHOPPING CENTER
<

Back to Portfolio
Wilmore Shopping Center is a perfect example of an older demographic area that is up and coming in the North Denver market. Purchased in July 2015, this 52,743 sq.ft. center in Wheat Ridge, Colorado is 3.5 miles north of downtown Denver, and minutes away from Lutheran Medical Center, the area's largest employer. Our plan was to re-develop the center with new facades, upgraded parking and landscaping. We also improved common areas and converted vacant units to white box for quick tenancy.
Additionally, we saw the opportunity to leverage off of the new mixed-use project that was to be built across the street on a former car dealership lot that had sat empty for 20 years. The new development offers apartments, a grocery store and new retail space, all at a significantly higher basis than Wilmore Shopping Center. Given the new development and our low cost basis, this is a key turn hold for the company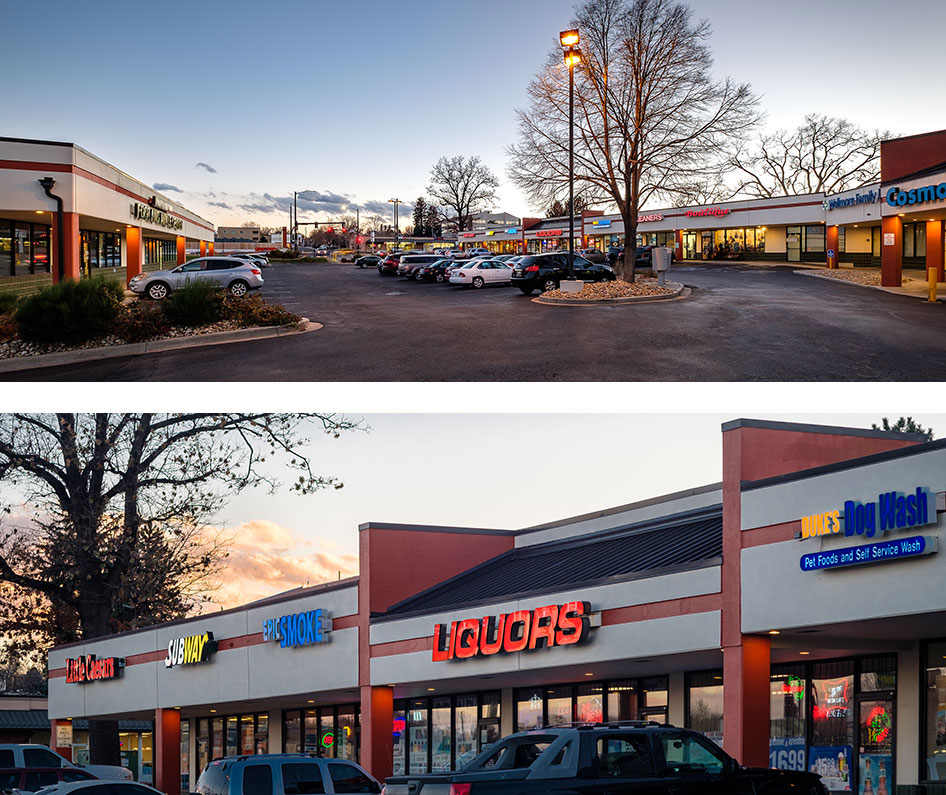 For more information, please contact:
M (303) 796-8288
D (720) 528-3349
jlutgen@dpccompanies.com
Address:
7615-7777 W. 38TH AVENUE
WHEAT RIDGE CO
Square Footage:
52,743 SF RETAIL SHOPPING CENTER
Status:
89% OCCUPIED. 1,100/SF AND 7,342/SF AVAILABLE.