BLOCK 7000 RETAIL
<

Back to Portfolio
Located in Paradise Valley, a high-end, strong income community in Central Scottsdale, Arizona, Block 7000 is a 156,480 sq. ft. shopping center that was neglected and ignored for the past 7 years. DPC saw a design and redevelopment opportunity not often found in this distinctive Scottsdale neighborhood. We saw the opportunity to design a project that offered walkability throughout the center by taking advantage of the contemporary architectural flow of the space. The strategy was to rehab the facades and window lines and create interesting outdoor space to encourage community and social interaction, and reinvent the center into a premiere Class "A" mixed-use retail and office project. The strategy on this acquisition was to reposition an old, over retailed, mixed use property to fit today's shopping and use standards. The property had languished for 12 years and by reducing the amount of retail space and increasing the office occupancy, we have created a project that offers "all-day" activity with success for both segments. Upon its completion in the late summer of 2019, the newly designed center will give this thriving neighborhood an exciting and stylish destination.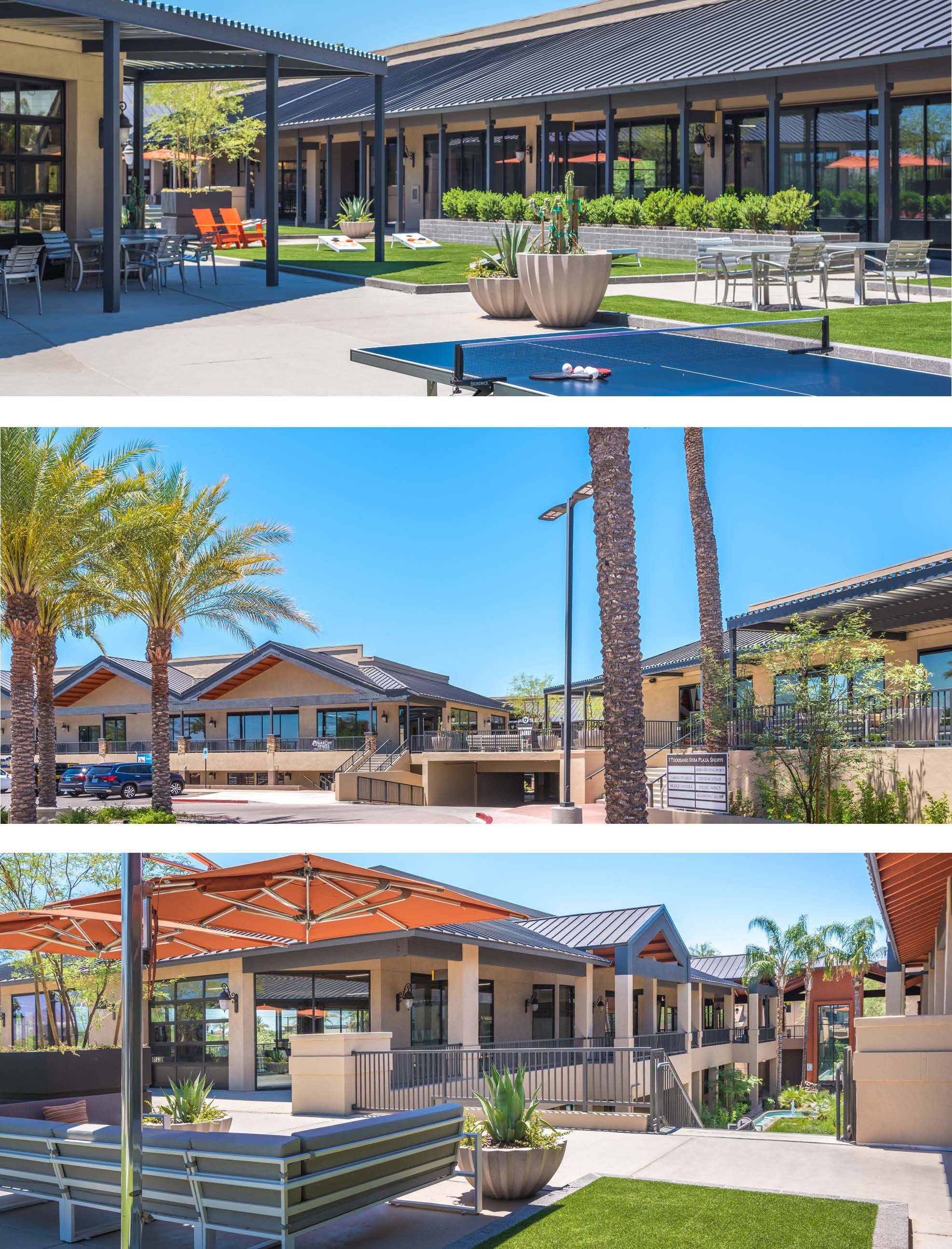 For more information, please contact:
M (303) 796-8288
D (720) 528-3349
jlutgen@dpccompanies.com
Address:
7000 E. SHEA BOULEVARD
SCOTTSDALE AZ
Square Footage:
156,480 SF MIXED-USE RETAIL AND OFFICE CENTER
Purchase Date:
March 2018
Status:
RENOVATIONS COMPLETE MARCH 2019. 45% OCCUPIED. 10,000/SF RETAIL AVAILABLE. OUTLYING RETIAL PAD AVAILABLE.