MARKET CENTER
<

Back to retail
Less than half a mile off Academy Boulevard at Austin Bluffs, this Colorado Springs Shopping Center offers more than 137,600 combined vehicle impressions per day. Acquired in December 2015, the project was re-introduced to the market with upgraded outdoor common areas, pad building facades, landscaping, parking lots and vacancies. This was a heavy lift improvement project that entailed completely rebuilding two out parcel buildings, major interior demolition, and re-tenanting of uses. We redeveloped the multi-tenant building pad sites located at the center's entrance to immediately attract quick-serve restaurants and retail tenants. Signage, parking lots and landscape were upgraded, and outdated vacancies were brought to white box condition to attract newer tenancy.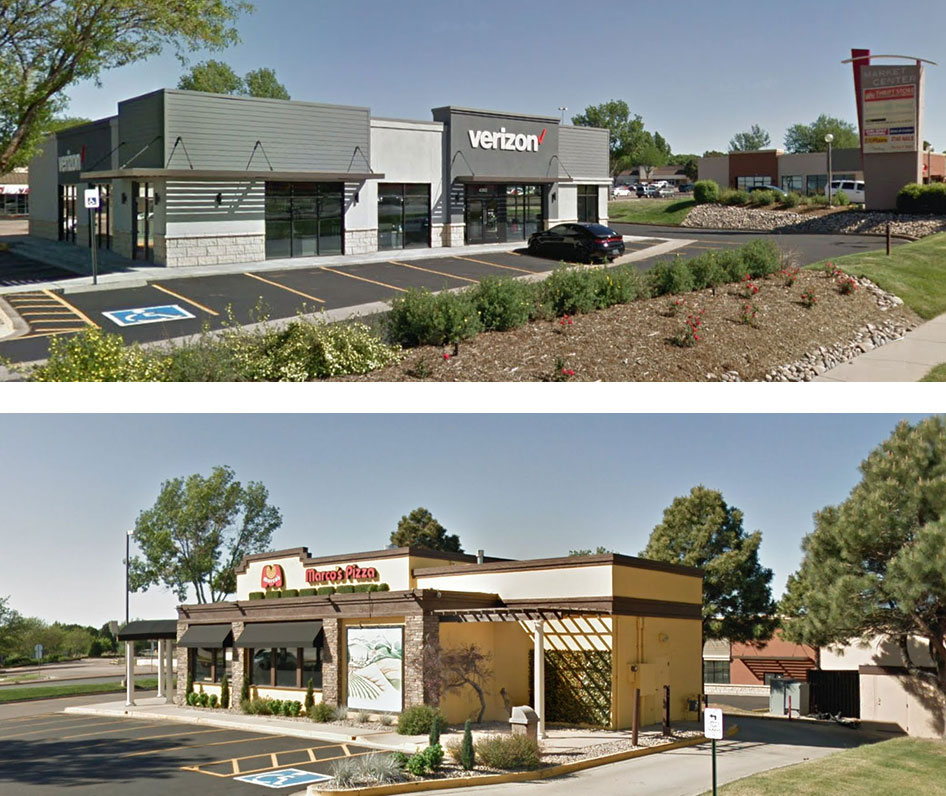 For more information, please contact:
M (303) 796-8288
D (720) 528-3349
jlutgen@dpccompanies.com
Address:
4304-4496 AUSTIN BLUFFS PARKWAY
COLORADO SPRINGS CO
Square Footage:
168,630 SF RETAIL SHOPPING CENTER W/OUTLYING PAD RETAIL
Purchase Date:
December 2015
Status:
73% OCCUPIED. 1,966/SF UP TO 12,113/SF AVAILABLE.